Day 5 – Khyangjuma (3,550m) to Pangboche (3,950m)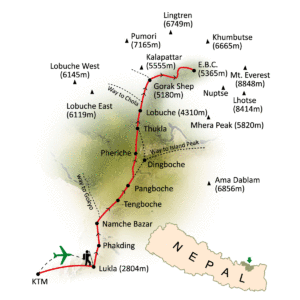 ---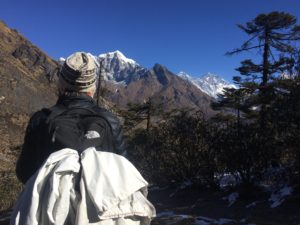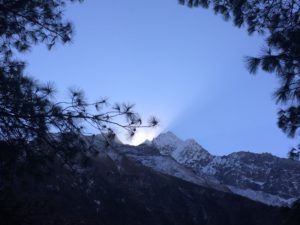 Steve's breakfast of hash brown with eggs was a great choice, I had food envy but pretended I was happy with my banana and chocolate pancake! The main crop grown in this region is potatoes and everything made with them is delicious.
The day consisted of expected uphill and appreciated downhill walking. Continuing wall to wall sunshine, clear skies and stunning views made it a perfect trek.
We stopped for our usual lunch fare in Tengboche, a wide grassy plateau with tea houses and a monastery. It was also home to the only red carpeted Nepali "long drop' toilet of our trip so far…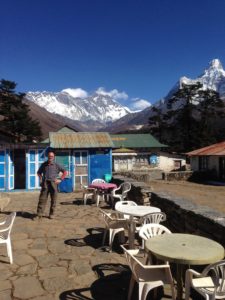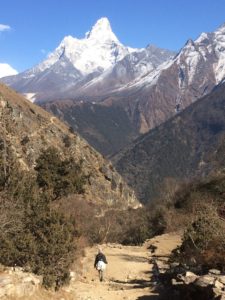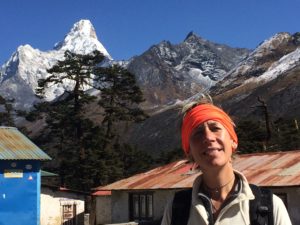 ---
The trek passes a nunnery which happened to be unlocked as the caretaker was busy working there – stopping to have a look round gave us the perfect excuse for a buiscuit break – not that we needed one!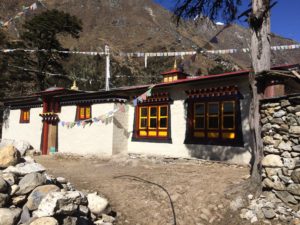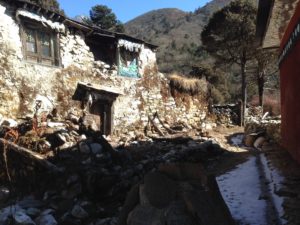 ---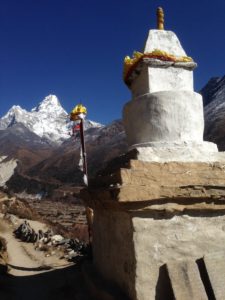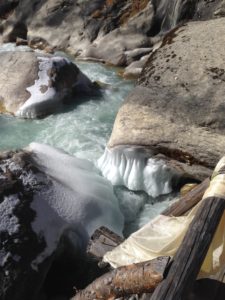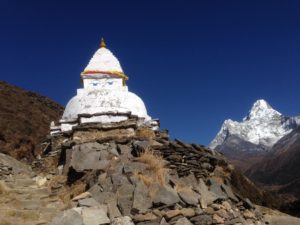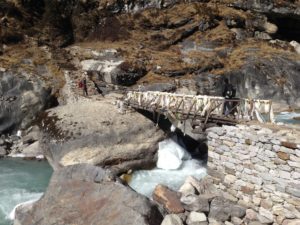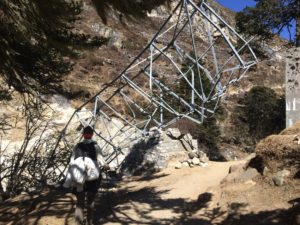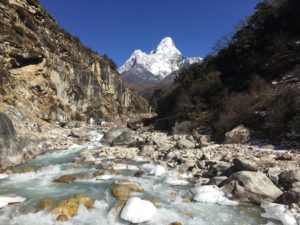 ---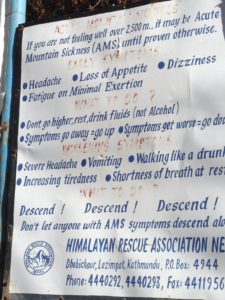 As we arrived in Pangboche we met the guide of prevously mentioned Elle, looking worried. After a brief discussion in Nepali, Rabin told us that Elle was ill and a helicopter was on its way to pick her up. An hour or so later she was air lifted off the mountain, the first of our newly made trekking friends to become a casualty of Acute Mountain Sickness (AMS).
There was little we could do to help so we continued to our tea house a short distance away. Anxious for Elle's well being we felt deflated, but our spirits lifted on seeing our room. The sun was streaming through the windows and it felt to us like a sauna. Stripping off a few layers we indulged in long overdue wet-wipe baths – soaking up the heat in the room was a treat we enjoyed until the sun disappeared behind the mountains.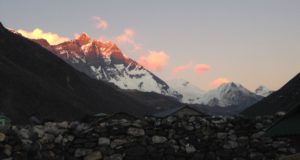 ---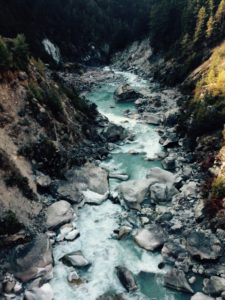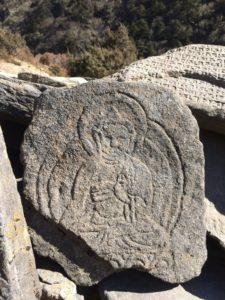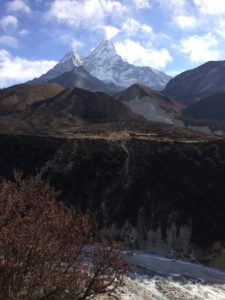 ---
We spent a lovely evening getting to know the two Australian girls we'd previously met in Namche Bazaar and an Englishman called Colin. Colin is a serial Himalayan trekker – we liked him lots.
We were warmed through by our first of many yak poo fires as we were now living above the tree line.
---
Day 5 GALLERY