The Temples of Bagan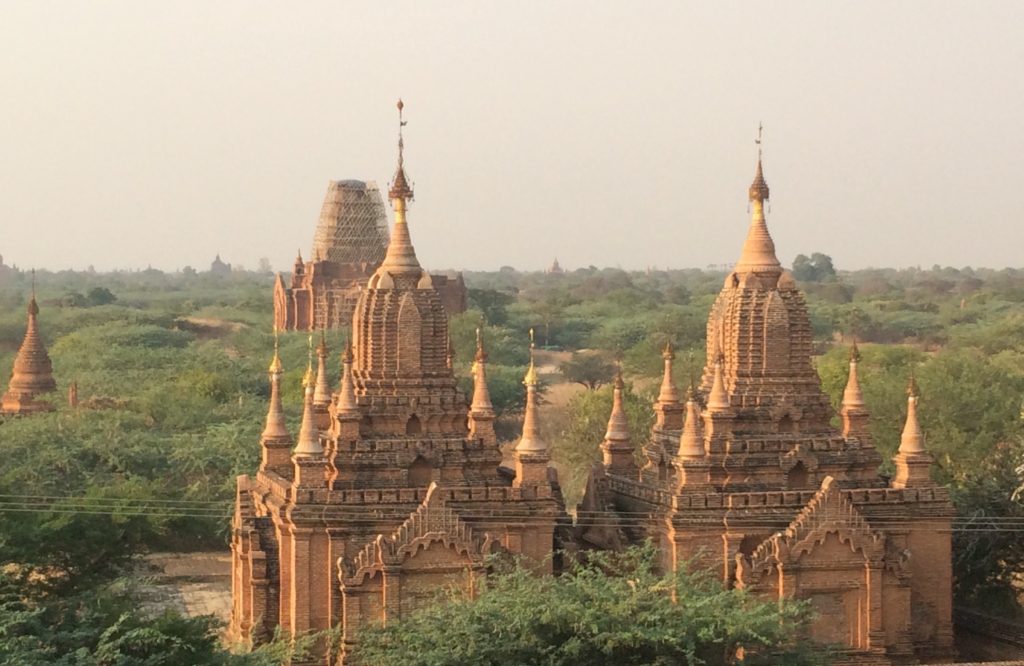 It was time to bid farewell to Ngapali beach and head the 10hrs to Pyay where we were staying the night to break up our 20hr journey to Bagan. Our transport for the first half of the trip, a small local bus was not uncomfortable and the hours passed surprisingly quickly.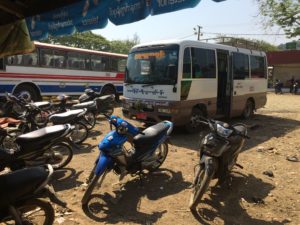 We reached the bustling depot at Pyay in daylight and despite being laden with our bags we were very happy to stretch our legs and walk the 3 miles to our guesthouse on the other side of town. Budget accommodation options were limited here, but happily the lodgings we finally agreed on, although a little unusual – pets were welcome, children most definitely were not – were far better than we'd expected.
---
By the time we'd unpacked and freshened up it was getting dark so we headed off towards the night food market for dinner. Unfortunately this foray was to include the first real hassle of our travels so far. We stopped to have a look at our map (big mistake) and were immediately pounced on (in an unthreatening way) with an offer of help. Great we thought, just before noticing that the offer came with a distinct whiff of alcohol and eyes incapable of looking in the same direction, (probably not so great after all). On noticing his state we attempted to peel away but he was having none of it. We flagged down a tuk tuk which frustratingly, but not surprisingly he boarded with us. We tried our best to politely ignore him and had repeatedly told him "no money," but his behaviour was becoming erratic. With his demeanour changing and unable to escape from the confines of the tuk tuk we humoured him for the short trip which meant lengthy handshaking episodes between the three of us. We tried to lose him when we got off at the market, but that didn't work either. "Money, money, money" was all he kept saying as he followed us around the streets. He was going nowhere, his mood was darkening and we were feeling evermore uneasy, so just to be rid of him we gave him a small amount of what he wanted. He staggered off into the darkness and we both heaved a huge sigh of relief.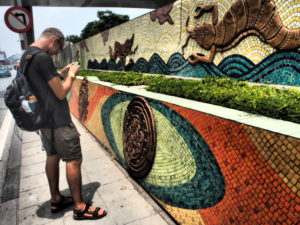 Looking back it's difficult to see how we could have avoided the situation from escalating, it was scary just how quickly a benign situation had turned sour. It's very easy to become complacent when nearly everyone you meet is so genuinely friendly – we vowed to be more careful in future. Fortunately for us this was the first hint of trouble we'd come across during our time in Asia, not everyone we've met has been so lucky.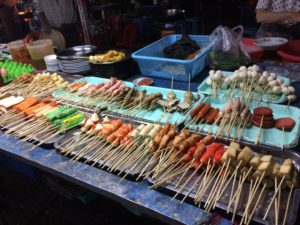 Dinner in the night market was both delicious and cheap, it more than made up for the hassle of getting there. We enjoyed spending time amongst the townsfolk eating BBQ'd food and drinking local tea before a far more relaxed tuk tuk trip back to the guesthouse, via a pretty illuminated temple, and our beds for the night.
The following morning, just as we were leaving and completely out of the blue, the lady of the house declared her love for me – twice!
Her tripadvisor rating went from 3 stars to 4 stars instantly!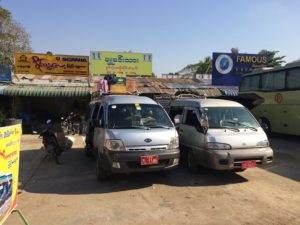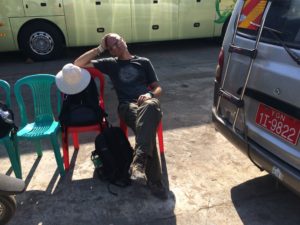 We retraced our footsteps to the bus station for the second 10hr leg of the journey to our next destination – Bagan. Much to my disappointment the bus was in fact a mini van, the first of our trip so far. Wedged into the overcrowded space and with absolutely no leg room and no escape route if anything went wrong it felt extremely claustrophobic. I decided I would read my book for the duration and try not to think about our confinement, Steve, crammed into his tiny space and unable to look out of any windows instantly felt travel sick and the boy next to us had already started throwing up – neither of us were looking forward to the journey ahead. Thankfully though the driver, unlike many of his Asian counterparts, didn't have a death wish and drove relatively safely, Steve wasn't sick and me, well I just kept my head down – it wasn't so bad after all.
---
We were dropped, as we had been the previous day, a couple of miles from our hotel – it was a huge relief to unfurl from our seats and to stretch our legs for the short walk. When we arrived we were greeted with the below, a lovely welcome after many hours on the road.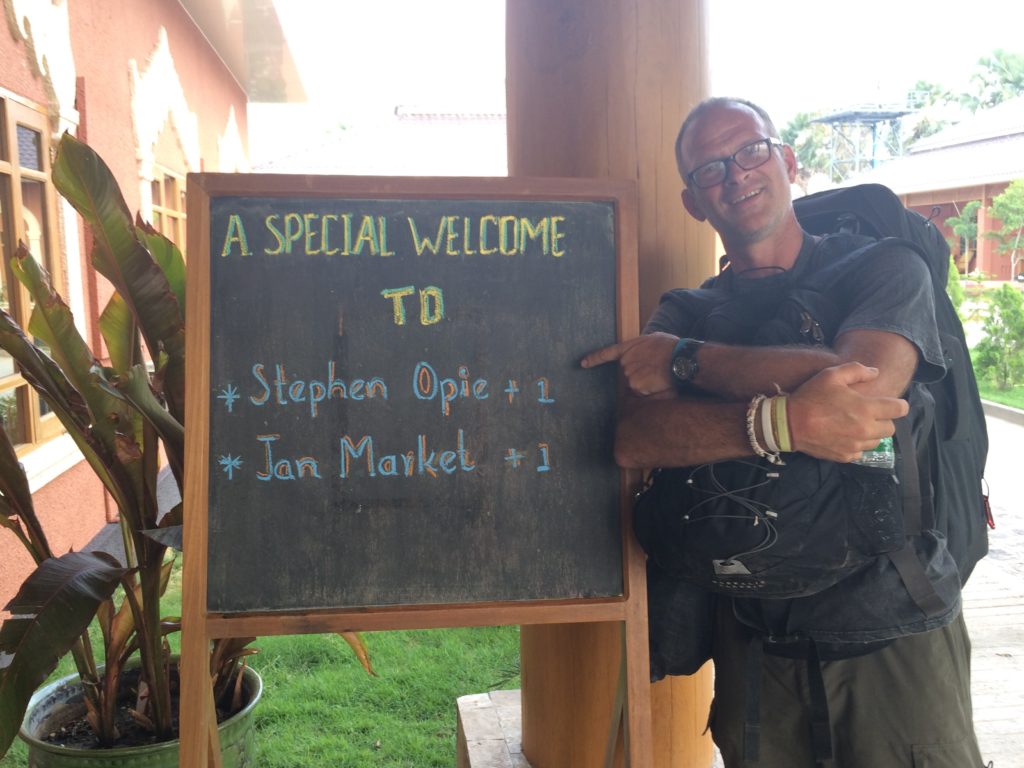 On every traveller to Myanmar's to do list, Bagan is a popular tourist destination and so accommodation here is quite expensive. In fact the cost of accommodation in Myanmar had taken us by surprise. Every hotel, hostel or guest house offering rooms to tourists here must have a government licence.  This process we were lead to believe has been open to corruption by local officials withholding licences from those not willing or able to grease their palm.  Luckily though general living costs are cheap so tight budgets can be kept to.
Wanting to get everything done before relaxing we booked ourselves e-bikes for the following day, the recommended way of exploring the area, and arranged our boat trip to Manadaly for the day after that. Everything organised we plunged into the pool for a cool down. Yes I did say pool! A cracking deal made Bagan Emerald Hotel one of the best options available in the area and we jumped at the chance of a little luxury. Despite all its pros though, including an amazing breakfast included in the price, we actually didn't fall in love with this hotel. It felt impersonal, generic and a little bland. It's likely a perfect choice for the package tour masses visiting the area, but it wasn't really our cup of tea – that didn't stop us having a bit of pool time fun though!
---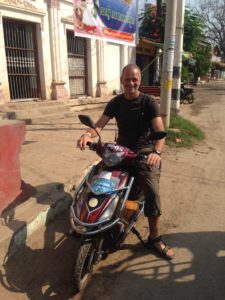 Following a great breakfast it was time to pick up our e-bikes – yikes! Our requests for helmets were poo pooed, this is Asia after all, and stupidly we didn't push the point – but with a top speed of around 10 miles-an-hour what could possibly go wrong?! Following some simple do this, don't do that instructions we set off. My thought worm for the day started almost immediately, it went like this – "If something happens to us how, exactly, are we going to explain why we're not wearing helmets?" and "if our kids ever do anything like this I'll kill them!" With this in mind we slowly bimbled around being overtaken by just about everything else on the road.
---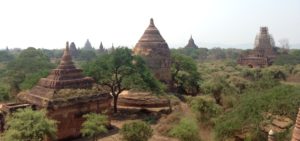 Bagan is a UNESCO World Heritage Site in central Myanmar and is one of the world's greatest archeological wonders. The backdrop for the temples is a verdant palm and tamarind covered 26 square-mile plain, it's a visual feast that's said to rival Machu Picchu and Angkor Wat. 
Rising from the canopy of green are hundreds of temples that were built by the kings of Bagan between 1057 and 1287, when their kingdom was swept away by earthquakes and Kublai Khan and his invading Mongols. Some 2,230 of an original 4,450 temples survive, a legacy of the Buddhist belief that to build a temple was to earn merit.
Bagan is captivating and our day was easily filled exploring it. We climbed as many temples as we could to get the best possible views and were always rewarded with stunning panoramas of the otherworldly lanscape all around us. This is a unique destination that has to be experienced first hand to be truly appreciated and if ever there was a place for a hot air balloon ride this is it!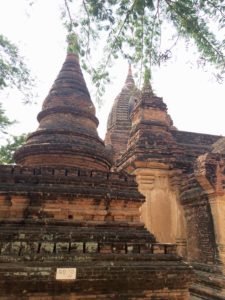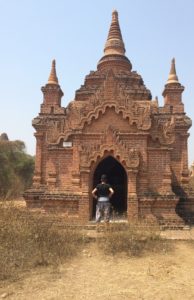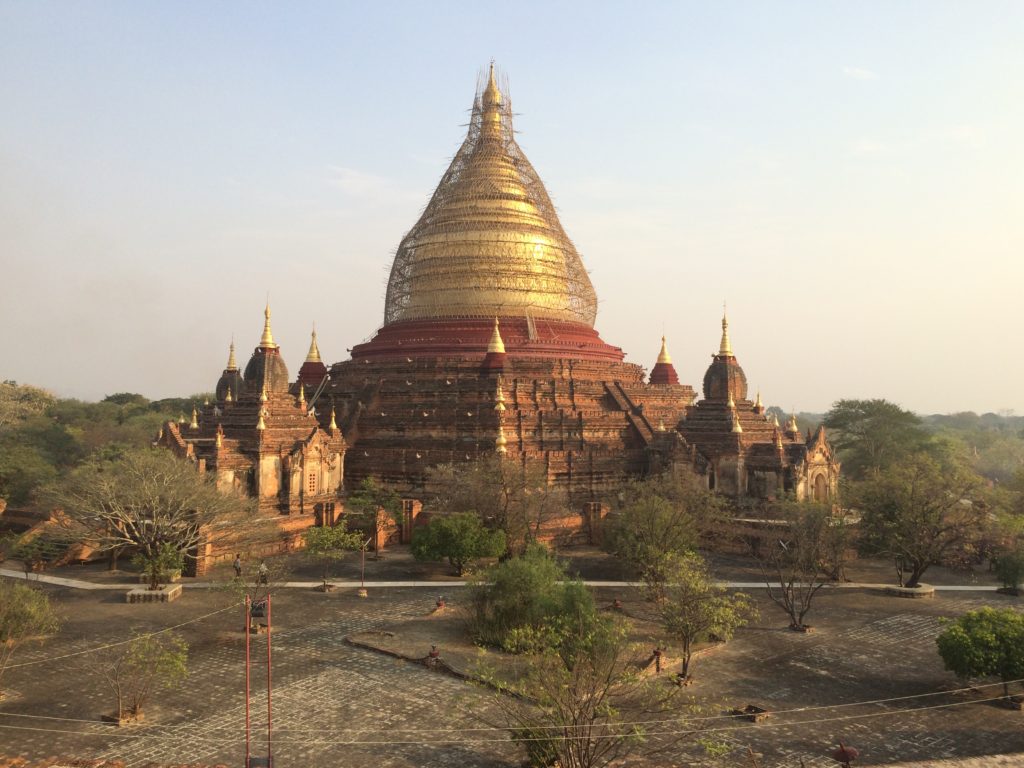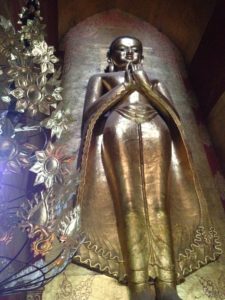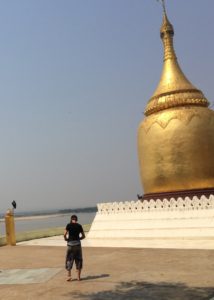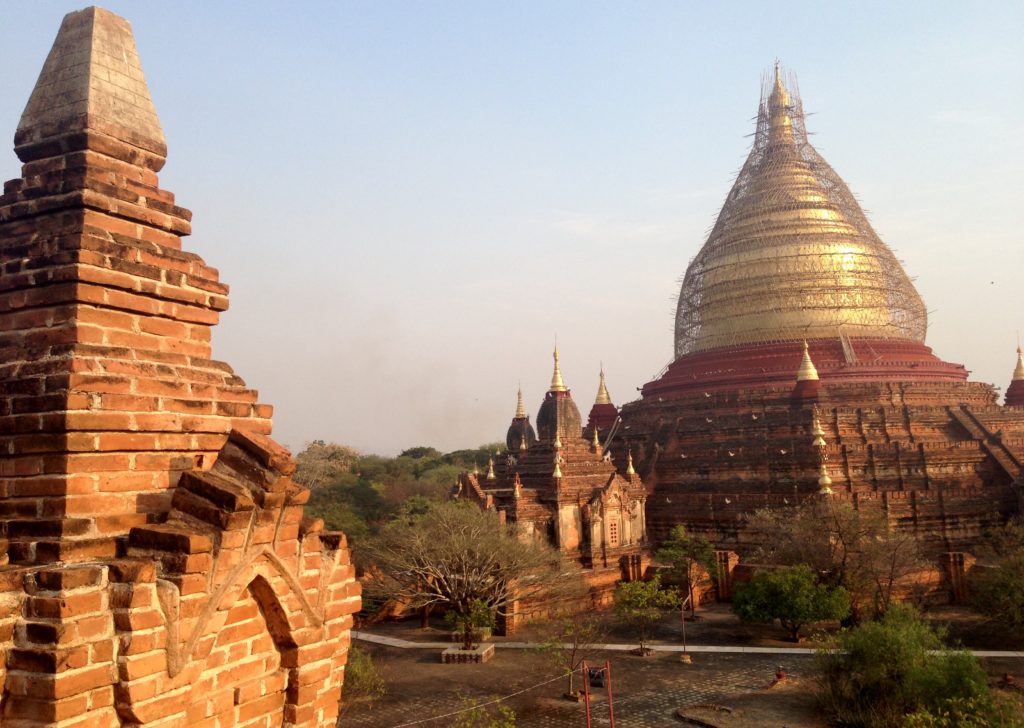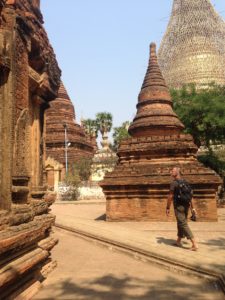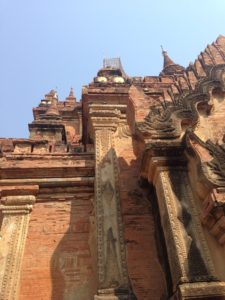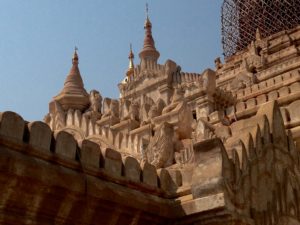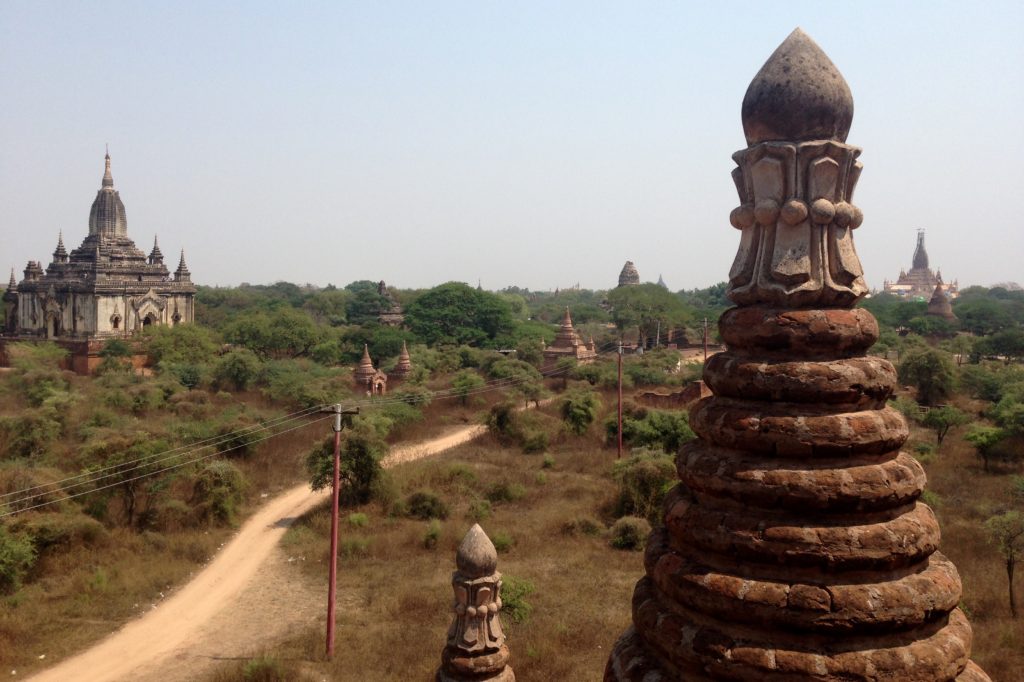 ---
Steve had done lots of research on where to go and what best to see, it was a great guideline to have, but we soon found ourselves peeling away from suggested temples to explore less visited ones instead. We found lots of quiet hidden gems by heading off the beaten track a bit.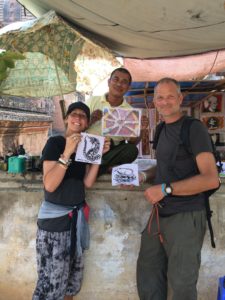 One of the little temples we stumbled across housed an artist who lured us in with his wit and repartee. We were not in the market for buying anything, he knew that but having asked what days of the week we were born on, he cleaverly painted our respective animal symbols, mine a dragon snake, Steve's a rat. It was fascinating to watch him work and he gave us the little finished pieces to keep. He didn't ask for any money, but of course we gave him some and were very happy to do so. We now have personalised keepsakes and great memories of the charismatic Burmese man who painted them for us.
---
The area is too large to fully explore on push bikes in one day and so our e-bikes turned out to be the perfect solution. We were getting the hang of them, everything was going well until…
A little after lunch my handlebar grip fell off making acceleration nigh on impossible. Now I didn't want to go fast, but we did want to go somewhere. A call to the hotel for help was made and a while later a replacement bike was bought out to us. Great we can at last get on with our day – oh wait, no we can't because less than an hour later that bike too broke down! Another phone call, another wait, no replacement bike. So two people, one bike it was. Me upfront – Steve behind map reading, or so I thought…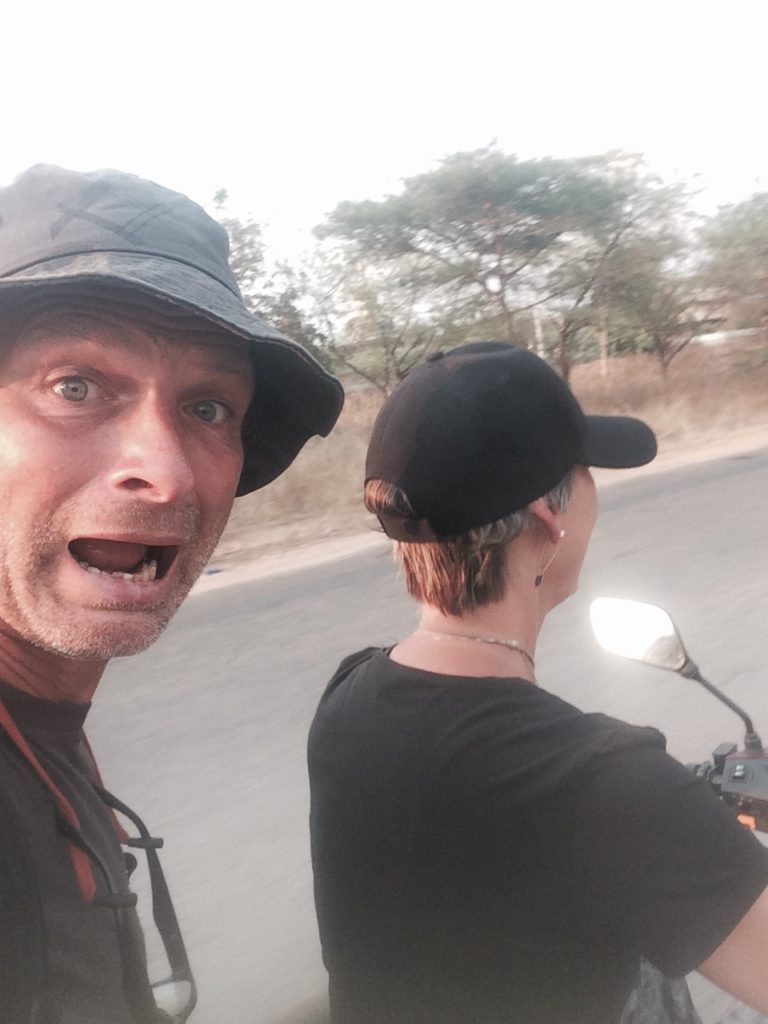 With Steve on the back, my newly learnt scooter skills started to suffer and we wobbled more than was desirable. Despite being a perfect pillion passenger – his patience deserved a medal – his weight made a huge difference to the balance of the bike and I didn't much like it. We briefly considered the only other option of Steve upfront and me as pillion, but for Steve the idea of me barking orders from the back was too much to contemplate so we stuck it out as we were.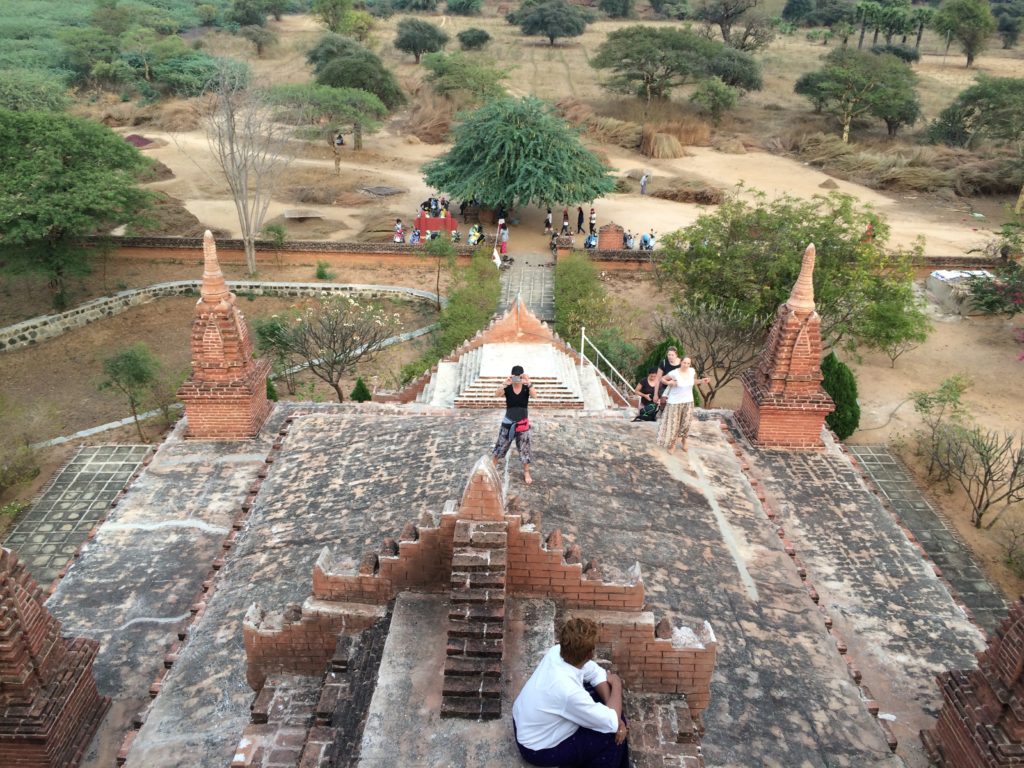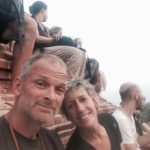 A must do here is to watch the sunset over the temples and there are various suggested places to do it. The faffing with our bikes however meant we were too far away from any of these points and left us looking for an alternative. The spot we found was amazing. From the dirt track we were ambling along we could see people with a perfect view in the not too far distance. Bingo we thought and headed in their direction. We ascended the temple – a tricky little climb – found ourselves somewhere to sit amongst locals and travellers and watched a beautiful sunset over the surreal landscape of Bagan. It was a magical moment for everyone sat watching and a beautiful end to an eventful day.
---
Not wanting to drive in the pitch dark we picked our way down to the safety of terra firma and our bike..
The track to get back to the road was sandy, very sandy. We had seen people struggling to ride along it from our temple viewpoint, but had thought little of it at the time. Steve was remarkably relaxed as the terrain got more tricky to negotiate, I though was not and soon the inevitable happened. We hit a bank of soft deep sand, the bike did its thing and we fell both off. At about 1 mile-an-hour and with no other traffic on the track it was mostly my pride that was hurt. Being in no doubt then that sand and scooters don't mix we chose where to ride and where to push very carefully for the remainder of the way. We were very pleased when we reached a tarmacked road, but by the time we got there it was in chaotic rush hour spate and to make matters worse it was now completely dark. Slowly, slowly we made our way back and thankfully our little mishap was to be the one and of the day. Since then we've heard stories and seen the scars of many tourist scooter accidents which seem to happen most often with two up on one bike. If there is to be a next time for us it will most definitely be one bike each!
We also now strictly stick to "If you wouldn't do it at home don't do it abroad? "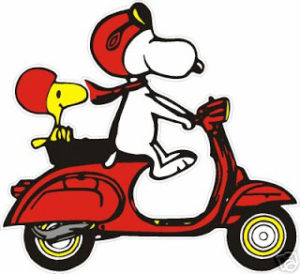 and shy away from "when in Rome…!"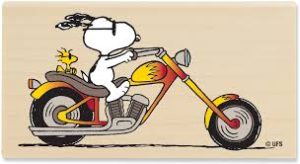 There will be no more helmetless adventures on our trip!
---
Very glad to be back safely we jumped in the pool and pondered the events of the day. I was hoping that no one would ever find out about our helmetless antics, little did I know that the photographic evidence was already out there. Thanks Steve!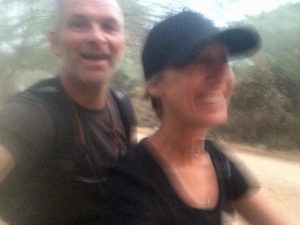 ---
We packed our bags ready for an extremely early start to catch our Irrawaddy river boat to Mandalay the next day. We were both excited, we both slept well. I was a little bruised, but thankfully everything was intact – I couldn't help but feel we'd had a lucky escape!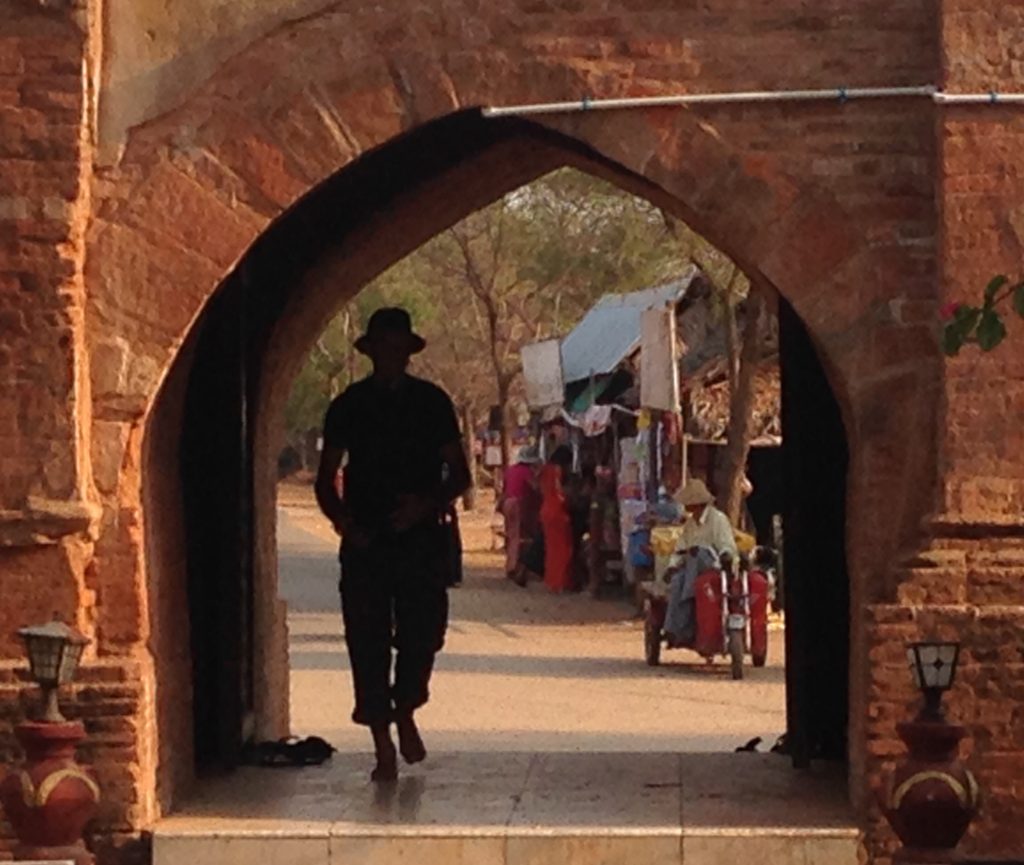 ---