Day 7 – Acclimatisation Day in Dingboche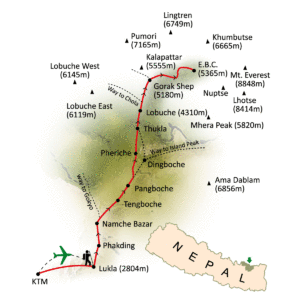 ---
Wow – What an incredible day!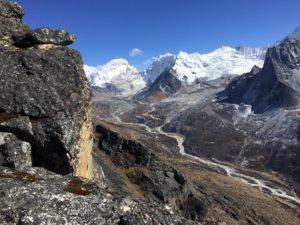 ---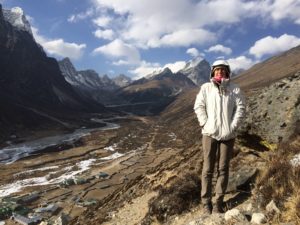 The morning started with a late breakfast at 8:30 followed by an acclimatisation trek as far as we could manage up Nangkar Tshang. Rabin said it was doubtful that we'd make the top but fuelled by days of dahl bhat, ginger tea and adrenaline, we slowly gained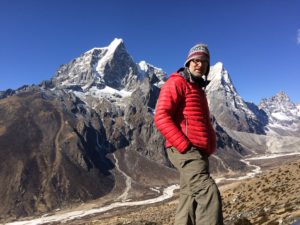 height until we actually reached the summit at 5,616m. Here we were rewarded with breathtaking panoramic views of some of the worlds highest mountains joined by eagles flying above and below us. It was a magical moment.
---
At around 1,200m higher than our tea house it's not an altitude gain recommended in one day but Rabin was keeping a close eye on us – we felt strong and were showing no signs of altitude sickness.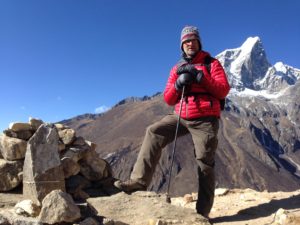 There's life in us old dogs yet!
---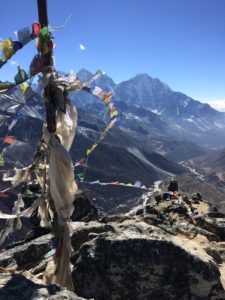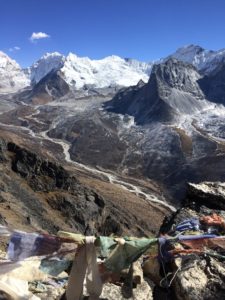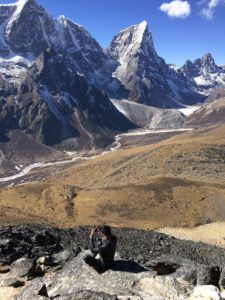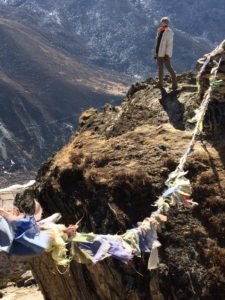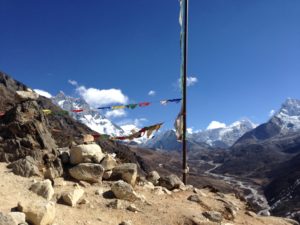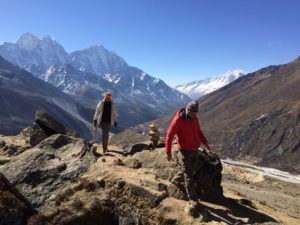 The above birds are Choughs which were flocking in Dingboche.
Factoid – Choughs are the National bird of Cornwall, but are also found in Nepal, where they've been known to nest at over 6500m, a world record for any nesting bird! For us it was an unexpected reminder of home…
---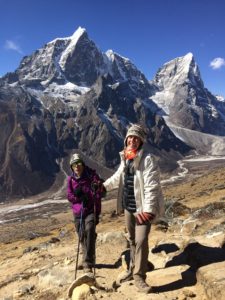 We shared a picnic with Colin who had also made the climb before saying our goodbyes – heading in opposite directions from here we would not to see him again on this trip.
Descending we realised just how high we'd climbed – the track just kept on going down! Knees are a problem when you reach a certain age and by the end of this mini adventure my knees, especially were feeling the strain!
---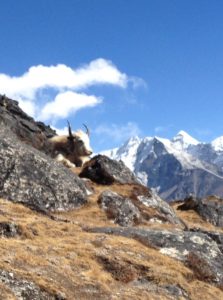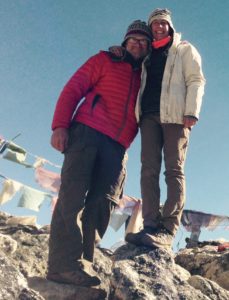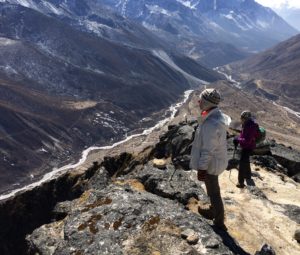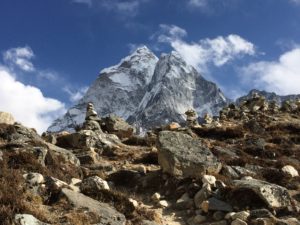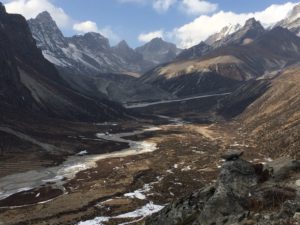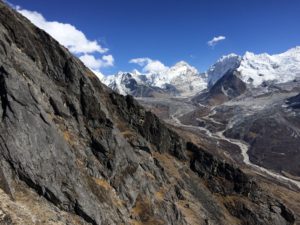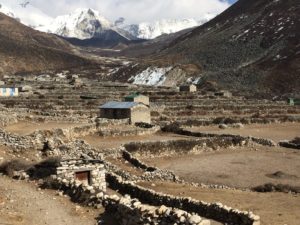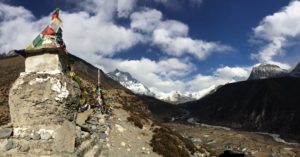 ---
We returned to our tea house to find Dirk and Fleur playing cards – because of illness they'd rested for the day. We joined them later for a lovely evening of chat and getting to know each other around the little yak poo burner. Little did we know then that it would be the first of many such evenings together…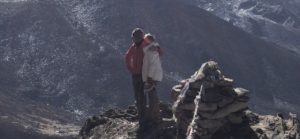 Loving Life!
---