We've arrived…
Apart from Steve being stopped and searched at both the beginning and the end of our journey to Kathmandu (guilty face obviously) both fights out were smooth and uneventful.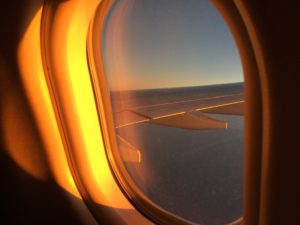 ---
And so on the 13th October 2016 after months of planning we finally landed in Nepal!
Having negotiated a price for a taxi, we travelled through chaotic Kathmandu and drove down dark, potholed back streets to reach our destination, a small hotel in the middle of what seemed an entirely uninhabited area in Patan. We were escorted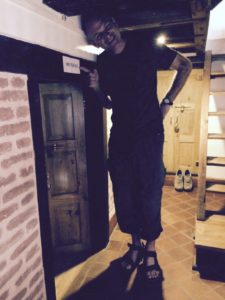 through a dark alleyway where a small hotel sign was the only hint we were
anywhere near civilisation. We were both concerned about our first accommodation choice but thanks to trusty Trip Advisor we'd chosen well. The guest house was a gem (if lacking a little headroom in places) and we woke the next morning to warm sunshine and bustling streets full of vibrant life.
---
A stones throw from our hotel is the historic district of Patan and what an amazing place it is – a cacophony of sound, sights, and smells with it's abundance of temples and history. We spent an incredible day visiting the many historical sights in Patan Durbur Square, including the Patan museum, a must see. We heard tragic stories of when the earthquake struck and witnessed the devastation to buildings, homes and temples in the area first hand.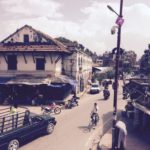 We were completely absorbed by everything around us, the vibrancy of the town and it's people, but also the fragility of every day life and how easily it can be turned upside down in an instant. When walking through the narrow streets, flanked on either side by high, rickety buildings we couldn't help but feel just how terrifying it must have been for the people living, working and visiting on 25th April 2015.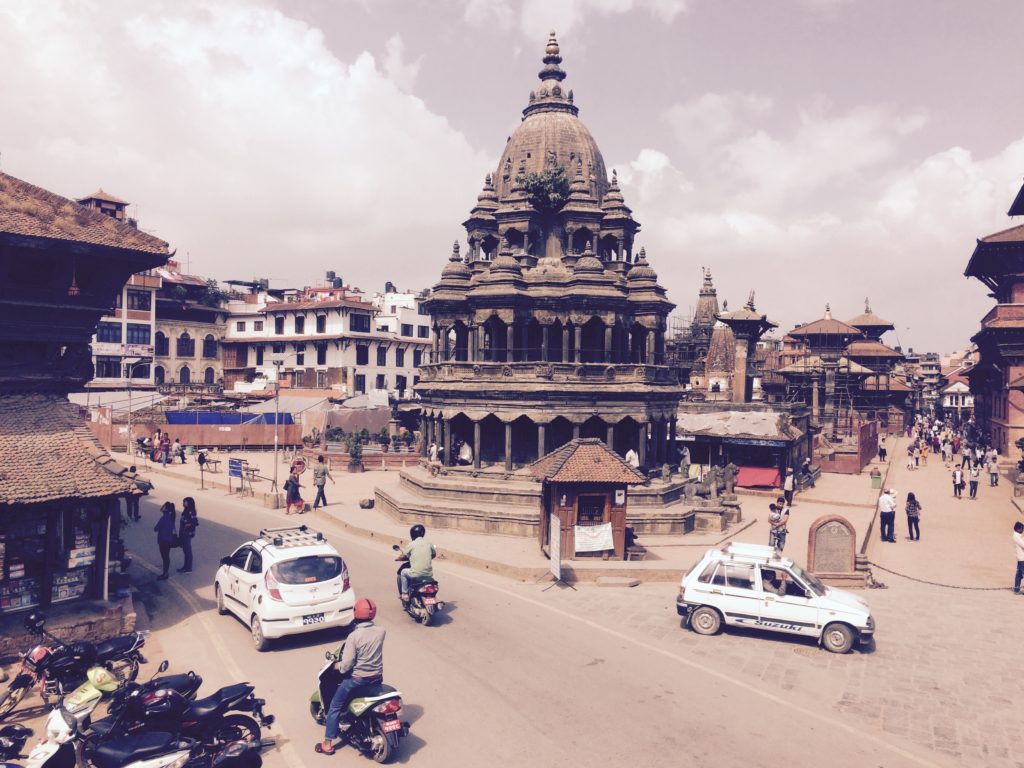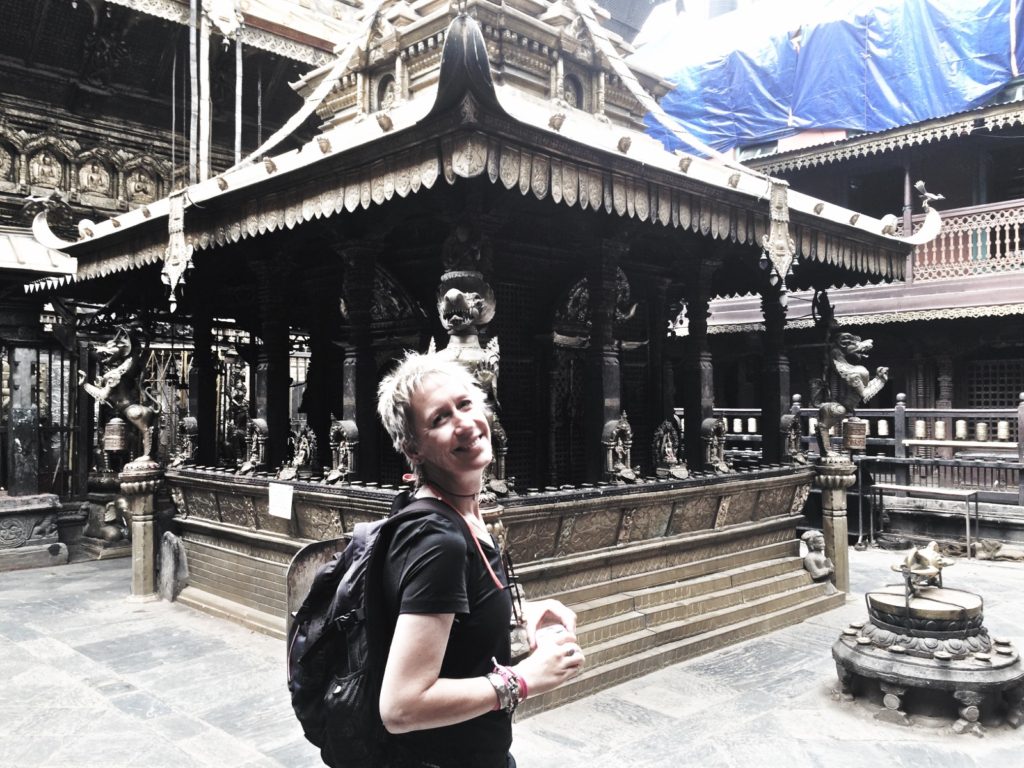 The town is being pieced together bit by bit and will one day, we're sure, be restored to it's former glory. Our hope is that the area stays earthquake free so that the people working so hard to rebuild it can enjoy the fruits of their labours for many years to come.
Despite everything the communities have been through and despite the hardships they still have to cope with on a daily basis the people here are nothing but warm and welcoming to us as visitors in their country. What a humbling and moving start to our travels this has been.
---
We walked to Kathmandu from Patan and enjoyed a great afternoon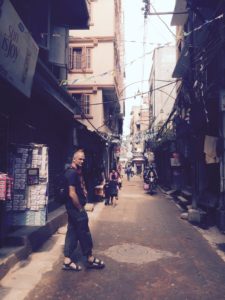 wandering the streets of the old and VERY touristy district of Thamel. This area is a wonderful insult on the senses – sight, smell, sound, even taste. Wherever you look there's vibrant colour and bustling life – this is a place of beautiful chaos, it's totally absorbing and completely mesmerising. We've fallen a little bit in love with it!
We bought thick down (-20 degrees) sleeping bags for the cold winter ahead of us in the mountains and we descovered the local tea of choice – Masala Chai, delicious.
The sleeping bags we bought were sold as North Face – Steve said we'd been North fleeced! He was right – we later discovered that North Face in Nepal is affectionately dubbed North Fake. Still, the Sherpa family we bought them from warmed our hearts and the cheap price tag meant we weren't about to complain. Here's hoping they do the job.
---
On the way home we came across this little fella…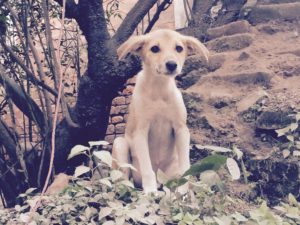 My thought – 'Cute travelling companion?'
Steve's thought – 'Mangey, rabid, flea ridden mutt!'
Guess he won't be coming round the world with us then.