Day 3 – Namche Bazaar Acclimatisation Day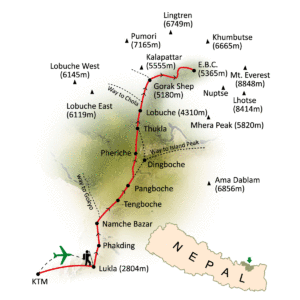 ---


Having heard rumours the previous day that our trek was in doubt due to the adverse weather conditions, we were relieved to wake to clear skies and unbroken sunshine. Unbelievably, this fine weather was to last for the rest of our time in the mountains.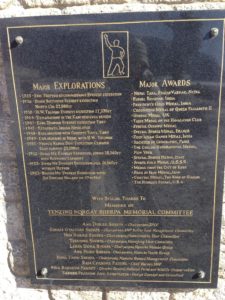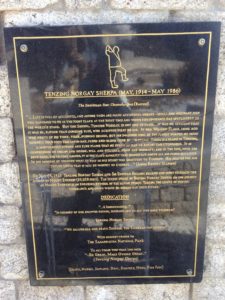 Accompanied by Rabin, we took a morning tour of the surrounding area, which included the Tenzing Norgay memorial and small mountain museum – gaining a little more altitude helped with our acclimatisation.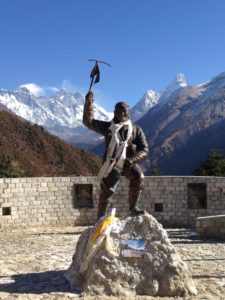 After our usual dahl bhat lunch the two of us explored Namche's labyrinth of pretty, narrow streets. With it's shops selling local and branded products, cafes, bars and local market there was plenty to keep us busy for a couple of hours. We bought and wrote postcards, stocked up on toilet roll and invested in some down mittens for Steve's unusually chilly hands, before settling into a cafe to contemplate the trek ahead.
Here we met 2 Australian girls who were later to be airlifted off the mountain.
---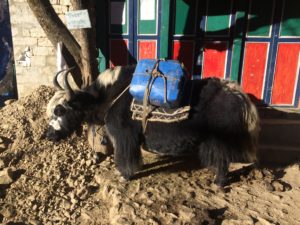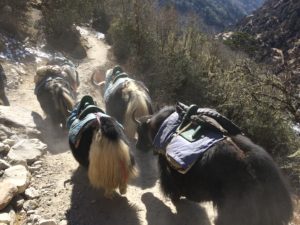 During our meanderings we encountered the first Yaks of our trip. Adapted to high altitudes these impressive beasts are kept for their milk, meat and wool as well as being used to carry loads in the mountains.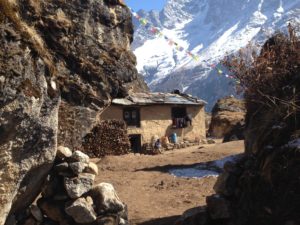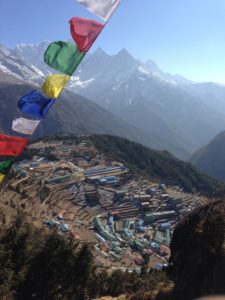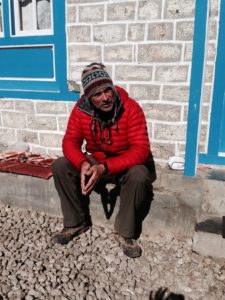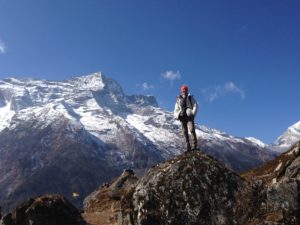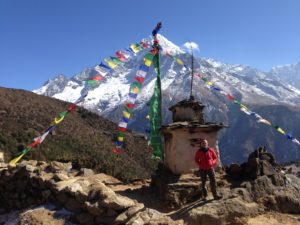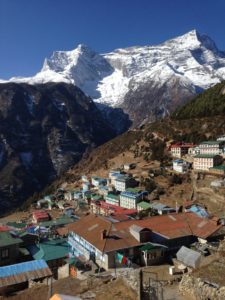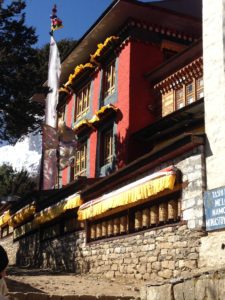 ---
After a great day out and about we returned to Comfort Inn – still sadly not living up to its name – where we played cards, attempted, in vain to keep warm, drank masala chai, and chatted to fellow trekkers. We braved the still frozen toilets before scrounging extra blankets and tucking up in our sleeping bags for the night. This was our third day without a shower, but by now keeping warm was far more important than being clean – how quickly our standards dropped. Unwashed, still wearing most of our clothes and buried in our bedding we blew each other a kiss from opposite sides of the room – it wasn't going to be the most romantic couple of weeks we'd ever spent together…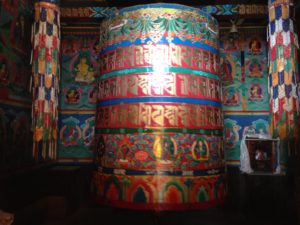 CHEERS

!