Day 2 Phakding (2,610m) to Namche Bazar (3,440m)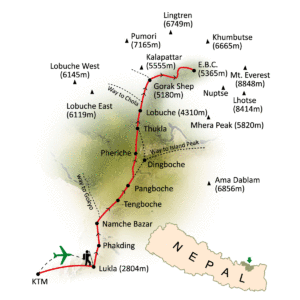 ---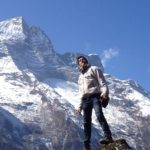 We excitedly woke up a little before 7 and were ready for our first breakfast of chapati and eggs by 7:30. We soon discovered that Rabin our guide works on "Nepali time" – we were the last of the three parties to leave!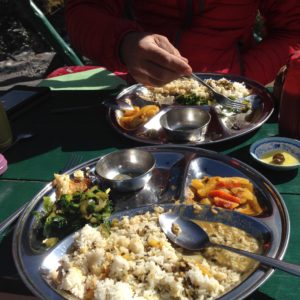 The first full days trekking was incredible, stopping only for a mid morning cup of tea, a Dahl Bhat lunch and a (very expensive) apple at a view point where we caught our first spectacular glimpse of Everest.
---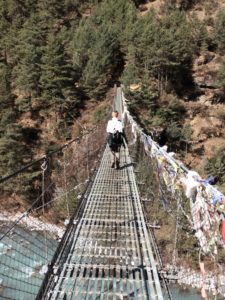 The route snaked through wooded tracks that reminded us of our treks in the Highlands of Scotland. It traced the beautiful turquoise glacial meltwaters of the Dudh Kosi river, crossed dizzyingly high simple suspension bridges and ended with a two and a half hour climb to Namche Bazaar (3,440m).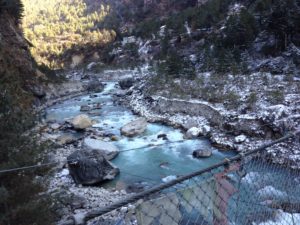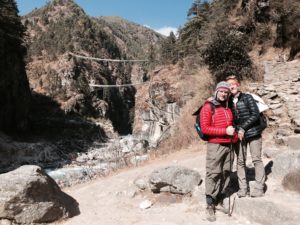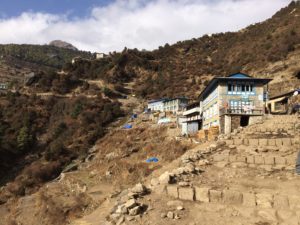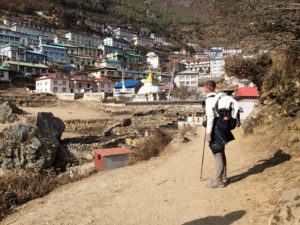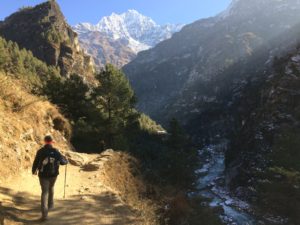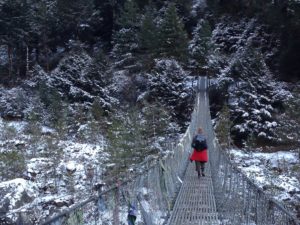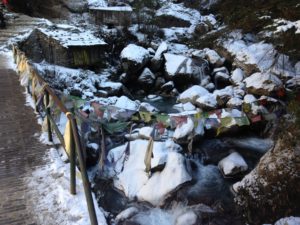 We checked into our second tea house of the trek, which frustratingly didn't live up to its name of "Comfort Inn". There was no running water, all inside toilets were frozen and the only source of heating was an electric fire that worked intermittently! It was COLD…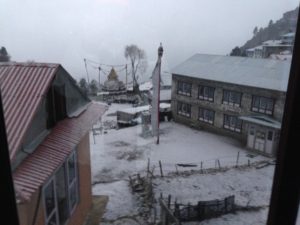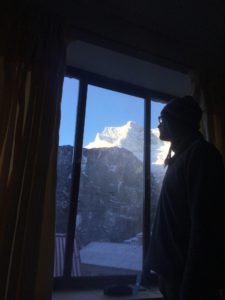 As we settled into our base for the next two nights it began to snow, the temperature plummeted and things started to feel very bleak.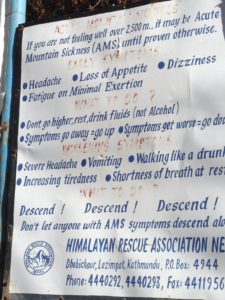 Huddling around the ineffectual electric fire in a vain hope to keep warm we got to know Stephanie and Paulo, a young Columbian couple now living in Brisbane. Unfortunately, we were later to hear that, having reached Base Camp and on their way back down Stephanie was taken ill and had been flown to safety.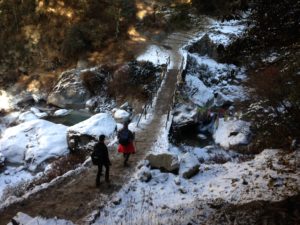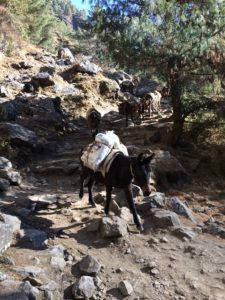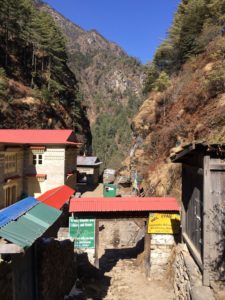 We soon mastered the art of layering to survive the arctic conditions!