Back to school!

A few weeks ago our son Jack, a primary school teacher tentatively asked if we would visit Huish Primary School in Yeovil (where he teaches) to take a short assembly about what we'll be doing in Nepal over the next few months.

Huish had already very generously decided on Community Action Nepal as their chosen charity for the upcoming school year so we decided it would be a good thing for us to do – after all, how hard could it be talking to a hall full of children, we like children. It turns out going back to school is terrifying…
The day before our assembly appearance and a little muzzy headed from our daughter Meg's birthday celebrations the night before, our previous solid convictions that we were doing the right thing started to evaporate – what had we agreed to?
Following a hearty breakfast at The River House cafe in Frome (thoroughly recommended) we felt prepared to tackle the day and knowing we couldn't put it off any longer settled down to the task at hand.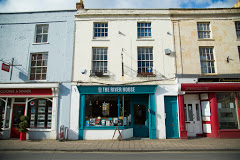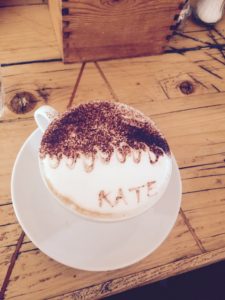 Jack very impressively whizzed off a 20 minute assembly plan and helped with techniques on how to present to numerous children – eek. James (Meg's boyfriend) a seasoned pro at public speaking to groups of youngsters chipped in with a single word tip "chemistry!" Apparently it's important to be an interacting, cohesive duo when on stage together – double eek. Amy (Jack's wife and also a primary school teacher) gave the easiest advice to follow for the assembly with the youngest children which was to stick to simple vocabulary, use easy words and keep it brief – this we could do! Meg helped with the dreaded "does anyone have any questions" at the end bit so we could practise thinking on our feet. Her idea of aiding us in this matter was by asking such things as Mr Opie, how many bikinis is Mrs Opie taking with her? With everyone present knowing that I have 3 packed (work in progress, see blog 52 days and counting) hilarity ensued and we called it a night.
Monday morning came, and feeling inadequately prepared, terrified at the prospect of going back to school and without any car keys to get there as Jack had inadvertently taken ours with him earlier that morning we set about our final preparations. We scrounged a car to get to Yeovil – thanks Meg, went through everything one last time and set off with anxious anticipation for the afternoon ahead.
Despite a heart stopping flashback when asked into the headmistress's office we needn't have worried.
---
The first school we visited was Preston Primary School. The school is a beautifully modern building – including Steve informed me state of the art plumbing! The staff were so welcoming and the pupils a joy. Nervously we delivered our carefully planned assembly which seemed enthusiastically received. The pupils listened to everything said and asked impressively relevant and well thought through questions with not one mention of bikinis!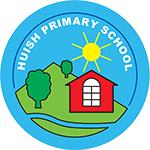 Next to Huish Primary School and the same warm welcome by the staff followed by the eneviatable "Oh so you're Mr Opie's Mum and Dad!"It's easy to see why Jack
likes working here so much, an infectious buzz surrounded the school and as with Preston it felt genuinely friendly and full of life. The children were brilliant, participating with interest and enthusiastic exuberance. Yet more challenging and intelligent questions came our way, with thankfully still no mention of bikinis…
Our day was enormously rewarding and we would like to say a huge thank you to the staff and pupils of both schools for making us feel so welcome. We were so impressed with the youngsters we met and left with total respect for all the hard work and energy that goes into educating them.
---
Our special thanks goes to Huish Primary for choising Community Action Nepal for their charity this school year – we wish them lots of fundraising fun
x