Goodbyes Done…
On Friday 7th Oct 2016 we left Cornwall, on the 8th, 9th and 10th we said goodbye to our amazing families and on the 11th we leave Britain.
Our first stop (before leaving Britain) in the big wide world, was a fab little Croydon cafe called Byte Cafe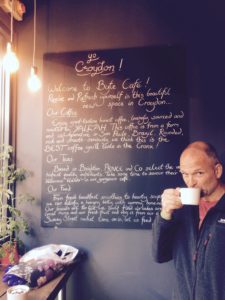 and our carefully calculated daily budget for the next few months compromised in less than 10 minutes!
Underground negotiated, we headed to central London to watch our 'new boss' Doug Scott talk about his climbing adventures and charity organisation (who we're soon to be working with) Community Action Nepal.
What an incredible man he is, brimming with unbelievable stories of mountain climbing madness and talking with utter passion and pride about his charity and it's connection with the mountain people of Nepal. His infectious enthusiasm has whet our whistles well and truely for the work we'll be doing over the next few months and we now can't wait to get started.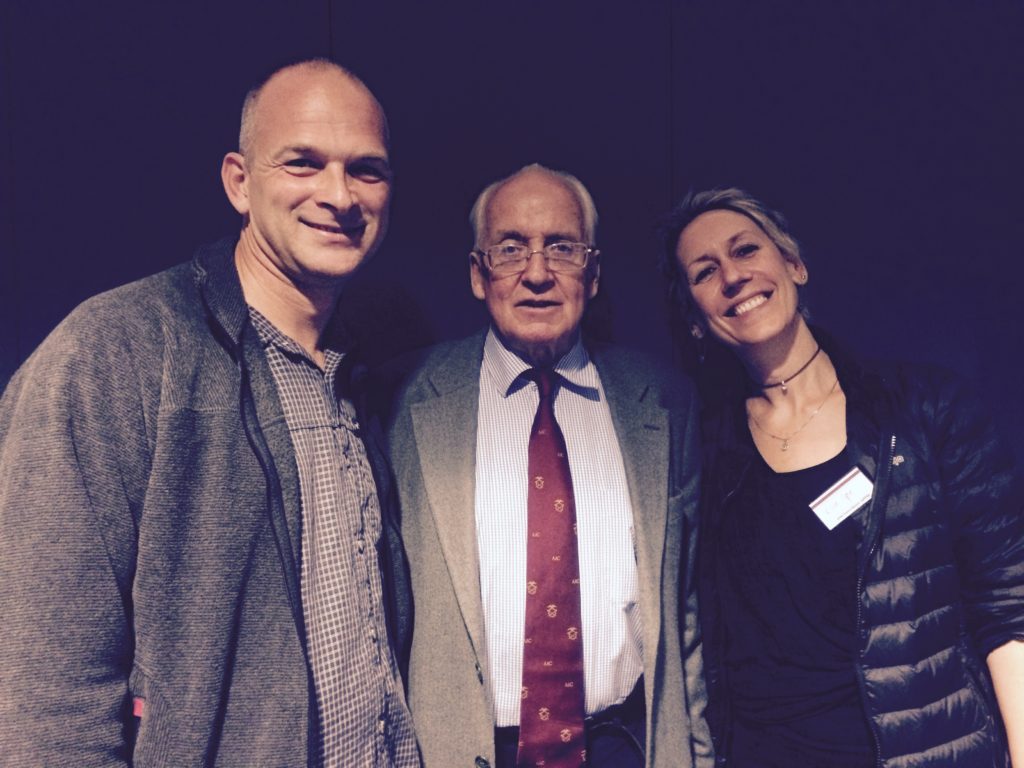 Steve – Doug – Me
---
Kathmandu here we come…